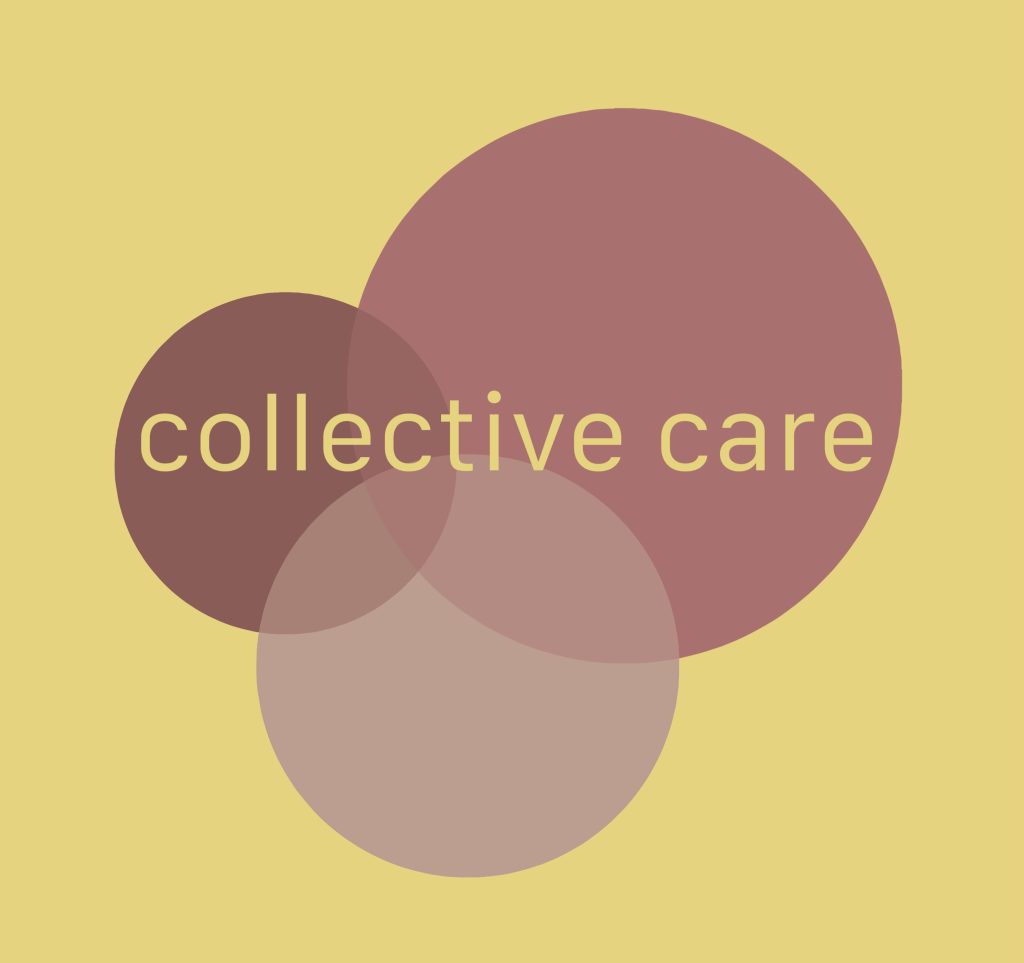 #ImageDescription – An Image With A Gold Background. At The Centre Is A Pattern Of Earthy Coloured Circles, Small Brown Circle, A Medium Pink Circle, And A Large Beige Circle Overlapping One Another Like A Ven Diagram. Over The Top Of This Shape In A Light Gold Simple Font It Reads 'Collective Care'.
We set up Triad³ on the basis of collective care, support, skill-sharing and artist development, as well as to have a point of contact with people with shared values and respect for each other's time, energy and worth.
The funding allowed the three of us to develop a novel way of working together. Throughout this process we have created a virtual coworking creative and care focused space, in which we have supported and uplifted each other both creatively and emotionally during a time in which we all experienced increased isolation. The arts council funding allowed us to be paid for this vital work of creative collaboration and co-operative support, something working as freelance artists in a remote, home working capacity is lacking. 
We used the fund to meet on a regular basis to check in and plan how we would like our arts practice group to run sustainably, both now and in the future. We also used the fund to work together virtually in planned creative days to develop our individual art practice in a group environment, harnessing our varied skill sets to help each one of us grow. 
As well as being artists, we are all disabled and disability comes with a lot of work. Personal disability and healthcare related admin is a full-time job in itself. This is also a space for the three of us to share the weight of that experience by lending an ear or even coming up with creative solutions to help each other manage the many barriers of living in society as disabled people.